Bespoke Formats Available

Contact us directly for more info

We Design & Manufacture

Your products direct from source

Free UK Shipping

Shipped directly from our UK facility
Why source your antibodies from Immuquest?
We are a UK-based, family-run business founded in 2002. ImmuQuest offers a range of unique and novel monoclonal and recombinant antibodies manufactured to the highest possible quality at the forefront of scientific research worldwide. We have a range of antibodies for diagnostic applications, offering antibodies in key IVD areas, including infectious disease, cancer, endocrinology, neurology and auto-immunity.

Wherever possible, our antibodies are tested across applications such as WB, ELISA, IHC (frozen and paraffin sections) and ICC/IF and published in our datasheets. Many can be supplied in bespoke formats. The majority of Immuquest's antibodies are manufactured under our own strict control. That means that you will always know what you are ordering is of the highest quality and comes with an assurance guarantee.
Quality immunological solutions from a family run business with over 40 years of experience in the manufacture of antibodies
Contact us and you'll be speaking to experienced managers who understand and care about your scientific needs

The demonstration of specific binding to the MRSA related PBP2a protein, provides a potential route for developing tests that can detect MRSA infections using immunoassays or potentially in rapid tests such as lateral flow assays, as antibodies specific for PBP2a can be applied in such tests.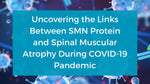 Introduction Spinal muscular atrophy (SMA) is an autosomal recessive neuromuscular disease characterized by progressive weakness of the skeletal and respiratory muscles. The condition affects motor...
"It has been a real pleasure to do business with your company."

- Enrique (Boise State University)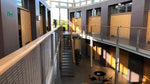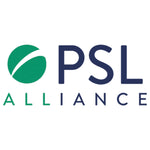 PSL Alliance Member
Immuquest is pleased to announce its membership to the Pivotal Scientific Limited (PSL) Alliance. Members enjoy access to industry knowledge, practical support, and unrivaled networking opportunities to expand their businesses on an international scale. The PSL Alliance provides a robust platform for manufacturers, suppliers, and distributors to communicate with one another and forge successful working relationships.
Click here for more information